It's the era of globalization and the era of android. Each and every second there is something new that is hitting the world of android. We are here with the list of 5 Most Important Recent Additions To The World Of Android. These are as follows:
1.New Samsung Galaxy S8 devices pre-loaded with McAfee antivirus
A great news for all of you out there is that the new Samsung Galaxy S8 devices are arriving pre-loaded with McAfee antivirus. This deal was announced by the two companies earlier this week. Not only is the deal valid for the smartphones, but in addition to the smartphones, the deal also covers laptops. All this implies that McAfee will be on Samsung laptops also. This is the first ever major deal that McAfee has done from the time it broke off from Intel thereby becoming a standalone company. However, this is not that big a deal, as you might consider it to be. All that you need to do is just disable the app if you don't want it there. This will solve your problem.
2.BlackBerry apps
Unlike the earlier times, it is now possible to get more BlackBerry apps. One of the members of the XDA-Developers forums posted APKs of most BlackBerry apps. Many of these APKs are available in the Google Play Store. Though, it is a fact that some of them, for instance, the BlackBerry Keyboard, are not present there. Anyone who does not have the root access can also obtain these apps. This implies that anybody can use them. All that you are required to do is that you have to get the BlackBerry Manager APK from the XDA site and you are all ready to go.
3.EA announces a new Sims mobile game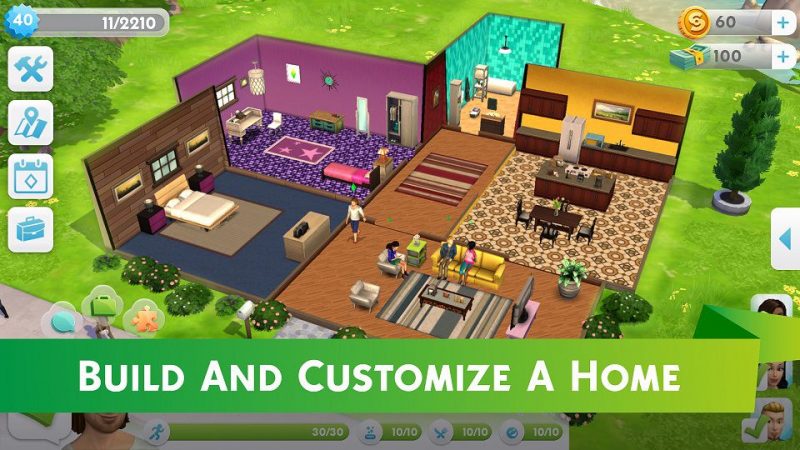 Late this week EA has announced a new Sims mobile game. It seems to be like it will tend to be almost similar to the Sims FreePlay. Unlike the one we are talking about, this one will have certain things that are a little modified. It will have the updated graphics, more content, and be a bit closer to the PC version. Some argue that it will also be a freemium game. Though this is not that great a deal, but at least it will be something new to you. EA states that the game will be arriving soon. What this indicates is that the release can take place anytime.
4.Gameplay trailer for Distant
The very first gameplay trailer for Distant is now out. For all those who are not aware of what is Distant, they should know that this is by the same developers who did Alto's Adventure. The gameplay showcases the interesting looking jump-and-whip mechanics. It is estimated to be definitely a platformer. The trailer features a yellow caped adventurer. It is seen jumping around a minimal. What attracts attention is the excellent looking prehistoric landscape. Though there is no drop of a hint about the release date yet, but it is predicted that it is not that far.
5.Certain important ones
There is a whole lot of other updates for this week. Many more Android apps and games news, updates, and releases. These include updates from Google Allo, Muzei Live Wallpaper, and the controversial Popcorn Time.
Several things keeping taking place every minute. For all the major highlights that are related to the android world, we have compiled the important updates of this week.