Best Smartphones 2017 In this modern tech world, each and every day brings out exciting inventions. We have enormous options to choose from the massive range of gadgets that are available. As of now, numerous smartphones gets released every day, which satisfies our budget. The gadgets attract people by their impressive features including productivity tools, Alarms & Reminders, Games, Music, Gallery and Social Media Apps like Facebook, Whatsapp, Instagram and much more.
As per current vogue, people have started to prefer the trendy devices with the lowest price. When compared with the highly-priced devices, low-cost devices rule the market and give a tough competition to the sophisticated ones, due to its affordable price and user-friendly specs. Hence, it's time for the low-cost gadgets, as the budget smartphones have grabbed the world's attention a lot and are easily available for the people to obtain. Here, we have conferred a list of few latest smartphones that comes in our budget.
Lenovo K6 Power (4G VOTE)

Do you know that Lenovo is the second biggest smartphone dealer in India; this position was previously held by Micromax for some years. Lenovo K6 Power is one of the stylish gadgets from them; in addition, it has an impressive 2-day dazzling battery life. On the other hand, this gadget sports an Octa-Core processor. Also, it has an eye-catching 12.7cm display and Dolby Atmos-powered speakers that bring your music and movie to real life. At the same time, its Front camera (8MP) and Rear camera (13 MP PDAF) captures great photos, selfies and videos. Further, it holds a function where you can unlock the phone just by your fingerprint.
Decent displays; Admirable battery life; and Superior looks and build quality are the advantages, on the other hand, the Denial dedicated MicroSD card slots; inefficient camera; and the absence of fast charging support are definite disadvantages.
Key-Specs: This lovely gadget has a Qualcomm snapdragon 430 Octa-Core 1.4 GHz processor, 3GB RAM + 32GB storage, 13MP rear camera + 8MP front camera, 5-inch full HD IPS display, Android 6.0 with pure UI, 4000 mAh battery. Price: Rs.9, 999.
Samsung Galaxy J3
In June 2016, the J3 Samsung Galaxy professional smartphone was launched and from then, the device has proven to be an amazing rival for all others out there in the market. The handset arrives with a 5-inch LCD super AMOLED touchscreen display to get a better colour view that pledges a 720X1280 pixels density. This device is driven by a 1.2GHz Quad-core processor and a 2GB RAM. This phone packs a 16GB internal storage space that can be expanded up to 128GB via a MicroSD card. The Samsung galaxy J3 Pro features an 8-megapixel primary camera and a 5-megapixel frontage shooter for selfies. The Samsung Galaxy J3 pours Android 5.1 and is powered by a 2600mAh removable battery. The price of this gadget is Rs. 8,999. It is the thinnest phone in Samsung platform with 8 GB memory.
Effective screen; and Smart S7 like design are its advantages and its Mediocre performance, and Unremarkable camera is on the downside.
Key-Specs: 1.5 GHz Spreadtrum SC9830A Quad-Core processor; 1.5 GB RAM; 2600 mAh detachable battery.
Motorola Moto G4 Play
It has been more than a month after the Moto G4 and Moto plus hit the shelves across the world and now it's time for the G4 Play. At the present, this budget smartphone is available online at Best Buy and Amazon. The device has a 5-inch display, 3.5mm headphone, and a microUSB port with quick charging technology integrated, Gorilla glass protection, and a fingerprint reader. Hence, her the Moto has crafted on an attractive design for a low price, of Rs. 8, 999.
2GB primary memory for durable multitasking; and Nano coating on the display, which provides a water repellent face are the pros and its heavy built would be one of its cons.
Key-Specs: 1.2GHz Quad-Core Qualcomm snapdragon 410 processor; 4GB RAM.
Huawei Honor 5C
At present, the Huawei has got its way deep into Indian markets with their new smartphone, which is named as Honor 5C at a price of Rs.10, 999. It is an heir to the Honor 4C and comes with a new metal unibody design. The Honor 5C is a likely opponent for the other notables in this price range such as Redmi Me Note 3, Le 2, etc. It has a 5.2-inch full HD display that is vivacious and crisp. Hence, if you prefer smaller screen phones, then the Honor 5C is one of the best options.
Slim and light weight; Dual sim with 4G LTE support; and Sharp full HD IPS display and appreciable, however, the Sim2 slot sharing the micro SD card slot, is disturbing.
Key-Specs: 5.2-inch full HD display; Kirin 650 Octa-Core processor; 2GB RAM + 16GB storage space; 3000 mAh battery, EMUI 4.1 on Android 6.0.
Micromax Yu Yureka Plus
Micromax has launched one more on its innovative YU brand series of smartphone. This series of devices are available only online, but offer great specs, when compared to others. This gadget is available at low price, focusing on the increased customization option, by the CyanogenMod OS that the YU preloads onto its devices. The Micromax Yureka and Euphoria both offer the benefits of customizability with great specifications at competitive prices. The price of this product is Rs.9, 999. Two big changes are obtainable on this phone and those are the higher-resolution full-HD screen and a new camera sensor that improves the quality of the photos and even selfies.
Key-Specs: It is exceptional that it features a Qualcomm MSM8939 snapdragon 615 chipset, which is not possible at any other brands for the given price tag, whereas deficient screen-to-body ratio that is less than 70%, which makes it bulky isn't admirable.
Lenovo Z2 Plus
This Lenovo Z2 Plus comes with an all set of impressive features to woo the crowd for a budget price. It was released this January 2017.Typically, Lenovo is always been aimed to feature a lot great specs in a budget range. Now, we will discuss how far this is true for this handset.
This phone comes with Qualcomm Snapdragon 820 processor coupled with 3GB RAM and 32GB internal storage for 17,999 INR variant. Whereas, for 19, 999 INR variant you will get 4GB RAM and 64GB more internal storage. 5 inch full HD display with the resolution of 1920 x 1080 pixels; disappointingly its 13 MP cameras is not as good as it was expected. Dual nano sim configuration supports for 4G+, VoLTE; also supports Bluetooth 4.1, Wi-Fi 802.11n, GPS with A-GPS and GLONASS, exhibits USB Type-C port connectivity.
Even thought it might look impressive on paper, it fails to impress the crowd with the camera function and performance. This phone looks really sturdy with that glossy black glass but at this price range it would have come up with a more stylish look, also missing out the 5.5-inch display at this price. However it uses the Qualcomm Snapdragon 820 processor, still, the processing speed would have been better.
Key-Specs: Qualcomm Snapdragon 820 processor; Comes in two variants of 3GB and 4GB.
Samsung Galaxy J7 Prime
This handset was launched in September 2016 for 16, 999 INR (Price may fluctuate based on colour variants).This phone comes with a 5.5-inch display with a resolution of 1080 x 1920 pixels at 401 pixels per inch (PPI). It possesses the stylish metal premium build unlike that of regular budget series of Samsung.
This Samsung Galaxy J7 Prime device has been powered by the Exynos 7870 Octa-Core 1.6 GHz processor along with a 3GB of RAM and 16GB internal storage which can expandable via micro SD up to 256GB. Moreover, it operates on Android 6.0 Marshmallow OS.
And when coming to its camera part it bears that 13-megapixel rear camera and 8-megapixel front shooter for perfect selfies. Its system is backed by a 3300mAh non-removable battery. Supported connectivity are Wi-Fi, GPS, Bluetooth etc.
Key-Specs: Good camera quality and functions; Exhibits smart feature known as S Power Planning, S Bike mode, S Secure and ultra data saving mode.
LeEco Le Max 2
It premium look and value for money features, sensible pricing would make this handset stand out from other competitions. Just look out its premium built, it's a kind of adorable one while considering those high-end phones and it more towards a phablet. LeEco Le Max 2 is the latest flagship of LeEco that cost starts from 15,999 INR.
Inbuilt with some top-notch specification such as 5.7-inch 2K display that powered by a Qualcomm Snapdragon 820 processor, which integrated with 4GB RAM and 32GB ROM. Also, comes in another variant of 6GB RAM and 64GB storage version that costs 29,999 INR; exhibits Type-C USB charging; backed by 3,100mAh battery; operates on Android 6.0 with EUI 5.6; fingerprint scanner on the back and etc.
Key-Specs: The CDLA Type- C headphones; 21 megapixel rear camera; 8MP front camera; 5.7-inch display; Elite performance.
It is no wonder that this handset will certainly win the crowd at this budget range.
Gionee S6s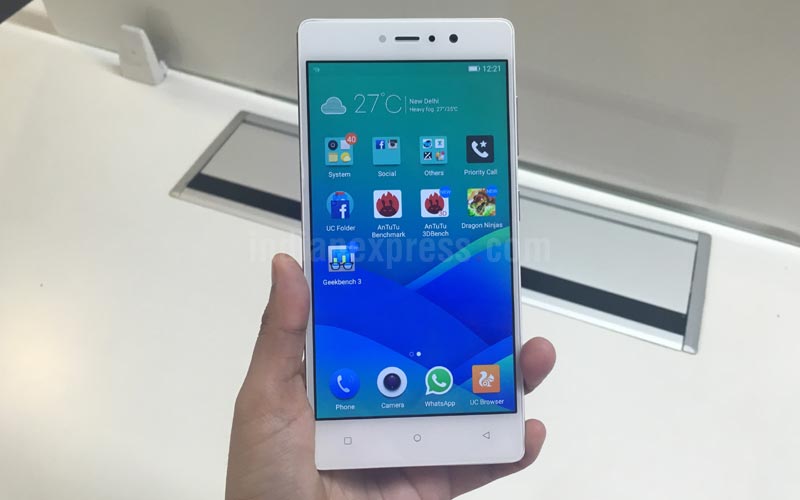 This appealing handset is pretty much focused on selfie lovers and hence it has provided the flashlight for the front shooter too. While taking note in this price range of 17, 999 INR, it has the attractive sleek unibody design that appeared with a 5.5-inch 2.5D curved display with a resolution of 1920 x 1080 pixels is on the positive side.
It is powered by 1.3GHz octa-core MediaTek MT6735 processor that integrated with 3GB of RAM and 32GB of internal storage that can be expanded via SD card up to 128GB. Its camera bears the 13-megapixel on the rear and an 8-megapixel for front shooter coupled with a flash light for awesome selfies. The Gionee S6s operates on Android 6.0 version that powered by a 3150mAh non-removable battery. Connectivity option includes GPS, Wi-Fi, USB OTG, Bluetooth, FM, 3G and 4G LTE network.
Key-Specs: Front facing flash for selfies.
OnePlus 2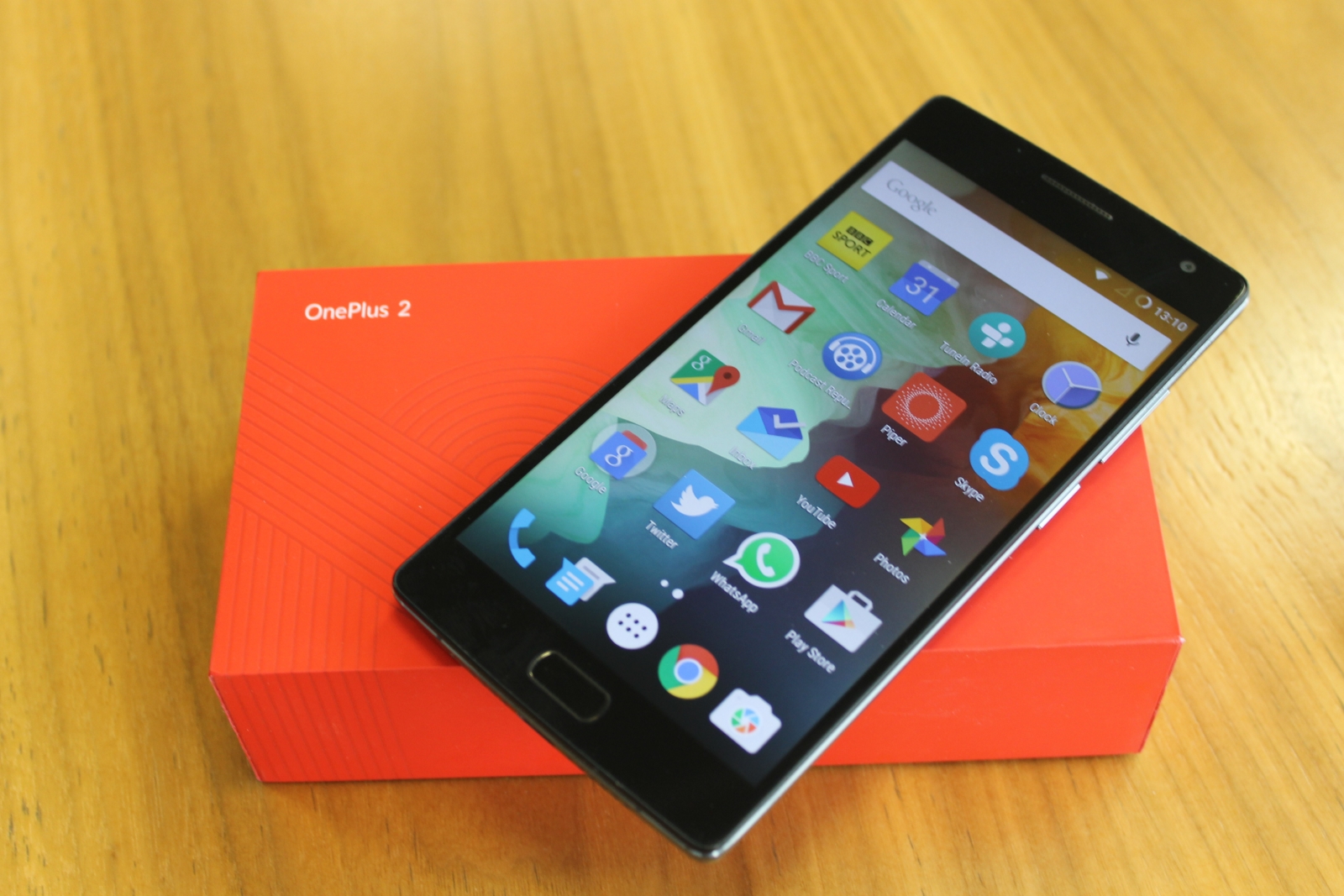 Oneplus 2 Smartphone comes with a user affordable price and has many interesting features and one among that is its 'processing power'. The device is built on a powerful Qualcomm Snapdragon 810 chipset with 4GB of RAM and packed with 64GB of internal storage, which cannot be expanded.
The device comes with a 5.50 inch display (touch screen) along with a pixel perfect resolution of 1080 pixels by 1020 pixels. For the features of camera: it has 13megapixel of rear shooter and 5megapixel for front shooter. It accepts dual nano SIM. Moreover, it is powered by an all-day lasting battery life (3300 mAh) with a non-removable feature.
According to the user's opinions and reviews the device have a snag in having a high degree of heat.
Price- 19,999/-
Key-Specs: Utilized with the new USB type-C port; Conveniently secured features; Gives an impressive contrast ratio (1500:1).
Vivo V3 Max
The Vivo V3 Max Smartphone is designed with a refined metallic body that comes with a display of 5.50inch and a resolution of 1080 pixels by 1920 pixels, with faster fingerprint touch recognition. The device is powered by Qualcomm Snapdragon 652 octa-core processor, 4GB of RAM and 32GB of internal storage which can be expanded up to 128GB. It consists of dual fast charging circuits that has a capacity to charge the device faster and is non-removable with 3000mAh capacity. Also accepts dual SIM of micro-SIM and nano-SIM. The camera comes with a powerful sharp focusing (0.2s- 0.7s) feature that has 13megapixel of primary rear camera and 8-megapixel of front shooter for selfies.
The downside of the device is it runs on the Android 5.1 version which lacks their performance.
Price- 18,899/-
Key-Specs: Manufactured with corning Gorilla Glass; Supports 4G; Ultra powerful speakers.
Technology has now came into availability in a wide range and we could optimize them to use it in our routine life. There are millions of applications out there in the app stores that quite easily help ourselves to update according to the fast-phased world. The budget mobile phones' market has really made its flagship over the years, as these are very effective and has a sufficient quality to inspire the customers. They assure that technology is moving on to the next gen of the tech world. Here, we have presented above some of them, which mainly concentrate on the customers, in order to hit their upcoming features at less abridge to the wallets. The above smartphones have unique characteristics, when compared within them. People won't hesitate to afford the low cost mobile phones, instead of the high cost ones. If you are looking for cheaply priced smartphones, the above list will set an idea for you to choose your best smartphones.