"A man without education is the bird without wings ", this has been rightly said. When technology is ready to come in front for any of the service that you need that why stay behind when it comes to education. With just a single click you can find all most everything. So instead of behaving ignorant you can simply take the advantage of installing one of these apps on your android phone. Here is a list of top 10 best education apps for the android uses across the globe:
1.Coursera
It offers you a good range of courses on a variety of topics. These include computer science, data science, business, STEM, foreign language, and art, though you can find other subjects also. The app claims to have over 1000 courses. Many of these comes with video lectures and tutorials. Courses are free as well as paid depending upon what you need. It is a cross-platform so you can use it on your computer as well. It is trying to progress more. Coursera s one of the best education apps for Android.
2.Google Play Books
Google Play Books is trying to enhance what they have in store for those who use the app. It has come a long way and the progress is still on. There is wide variety of subject matter. You can make purchases of both fantasy and fiction to non-fiction. These include comics and all the other genre. You can choose from a wide selection of educational books, text books, guidebooks, and other literature of educational value. All this makes Google Play Books an invaluable resource that is definitely worth considering when it comes to best education apps for Android .
3.Khan Academy
Khan Academy offers a variety of classes and courses to people and at present claims over 10,000 instructional videos which are completely free. The app focus more on typical education, including mathematics, economics, history, science, and much more.people who want to clear their concepts or brosh up their knowledge before considering the further level can surely count on the app. This is one reasn that makes it the best education apps for Android
4.Memrise
Memrise is ideally a language learning app and it's one of the most successful ones out there. Instead of giving and unfolding a wide syllabus in front of you the app focus on providing knowledge about learning a new language in a drip fed manner. All this is done with the motive of making learning easy for you. Additionally, the app also contains games as well as goals that help encourage you to keep moving. It claims to have over 100 languages that you can learn. The classes are primarily free but you have an optional pro subscription inclusive of more tools to help you learn a little fast.
5.SoloLearn
SoloLearn produces all kinds of education apps but their specialization is in computer programming. This helps you to learn the  computer code. There are a variety of languages available, these include Python, Java, C++, HTML, CSS, PHP, JavaScript, SQL, and also Swift. All of the apps are absolutely free with each having a stellar user reviews. If you are concerned with computer programming then you must consider the app.
6.TED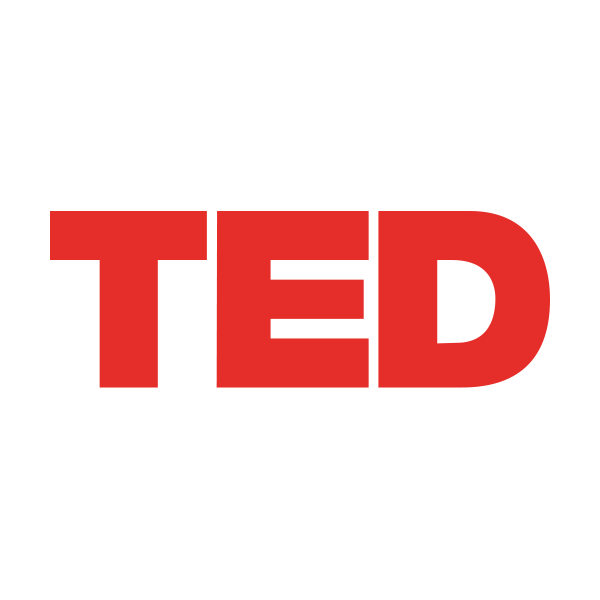 This app is entirely free TED is the platform behind the famous TED Talks, claiming to be one of the unique education apps. TED Talks are lectures by experts in industry. Here the topics are discussed in details. It comprises of vast variety of subjects ranging from body language to sexuality, medicine, technology, psychology and much more. These are basically for those who already have interests in a specific field. You can choose from over 2000 talks. It also has the TED Radio Hour podcast in addition to  a feature for custom playlists.
7.Udacity
Udacity is one of the best education app that has been able to make a place of its own. Udacity is one of the places that offers "nanodegrees", many of you might have herd the word. The company also highlights itself as it offers courses from industry leaders like Google, Facebook, and others. These courses are not for free as they charge money but what is true, these are worth the shot as these are of a higher standard than most.
8.Udemy
Udemy bags the place for being the best education apps as it is the first to offer courses-style of teaching. At present, it claims over 32,000 courses in total. These range from science and technology to cooking and foreign language. There are other topics also which include business, marketing, entrepreneurship, design, health and fitness, music and photography. Also, you can find courses to help you learn software. These vary in the quality of content. Here, you can find courses that are both free and paid. The app comprises of most of the features of the official website also.
9.Wolfram Alpha
Wolfram Alpha lets you taps into a variety of stats and knowledge and make use of it in the day to day activities. You can search here for topics that relate to wealth of mathematics, statistics, data analysis, physics, chemistry, information about materials, engineering, astronomy, and many others. This is basically for those who have to deal with academics. Here you can also take help for solving the problems related to mathematics. You need to pay a certain amount for this though it is worth.
10.YouTube
YouTube is one of the best education apps out there. The app provides YouTube channels that are dedicated to teach individuals all sorts of skills. These range from cooking to chemistry, physics to fan repair, and everything else that you can think of. It can also successfully augment any of the other education apps on this list. Mostly the app is pre installed on all the android phones. Be it anything, you will surely find a tutorial here.
All in all, depending upon what you need you can install any of the above mentioned apps on your phone. These are surely worth a shot and many of these do not even require a fee.