This is the threshold of android. There is no device that is completely independent of android if it has to be great. Similarly, television sets are now to be made android if you wish to enhance your television watching experience. For those who are unable to find satisfaction with the multimedia options that your Smart TV has to offer to you or who want to try the gadgets that give you an opportunity to convert the living room Android TV into a complete multimedia center, we have a news. You can simply convert your ordinary TV into Android TV with the help of the Android TV box devices. Here we have for you the list of  Top 3 Best Android TV Box 2017 Editions. You can choose the one that suits you the best.
All of us are aware that Android is simple to operate. It offers you the user-friendly operating system. Not only in the world of smartphones & tablets but today also in the scenario of Smart TV it offers great help. You can convert your TV to the entertainment center from where you can play your favorite games, music, watch any series. Not only this but also the 4K resolution film or play streaming TV content, for instance, Netflix or Yomvi. When you search for one you may find plethora of models of Android TV box devices but these ones that we cover are the best among all.
1. Amazon Fire TV
New York was the place where Amazon made an introduction of its first big bet in the sphere of set-top-boxes. The new Amazon Fire TV is the name of the device. It has the same format as you can find in the Apple TV. You enjoy here the power of the catalog of contents. You can simply make the connection to the TV through the HDMI port. The new Amazon wager has plenty of features to offer to you. To highlight some are the fact that it runs on the Qualcomm Snapdragon S4 Pro processor (APQ8064) and has a 2GB of RAM. The set top box has 8 GB of storage capacity which is exceptionally a lot.
Dual-band WiFi connectivity is here just to get better download speed. H.263, H.264, MPEG4-SP and VC1 are the video formats that it supports. One important aspect the dimensions, it has dimensions as 115 x 115 x 17.5 mm. additionally, you enjoy the Power connector, HDMI port, optical audio output, 10/100 Ethernet port and USB 2.0 port. The features indicate that it can perform 3 times faster than Apple TV, Roku or Chromecast. You can play videos at 4K 1080p, plus a Dolby Digital + surround sound output.
2. Nvidia Shield TV (Gaming)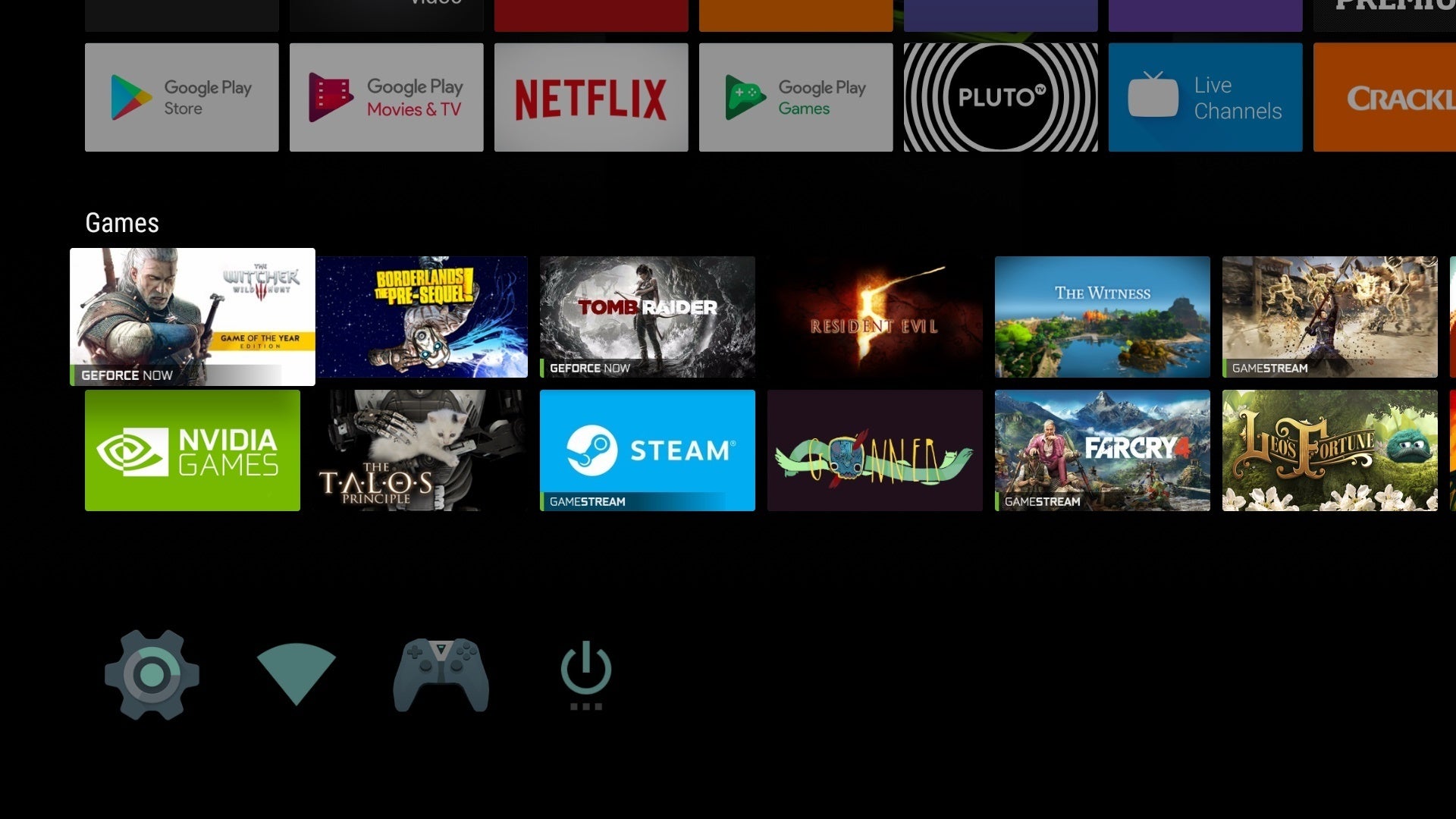 Nvidia shield is the best android tv box already but with the latest 2017 edition of the shield the experience is even better. It today comes with Android OS 7.x "Nougat". This implies that the player is up to date. Amazon Prime Video, Netflix, Watchever, Maxdome, YouTube, Sky Snap and other relevant media counters are also available. All this is possible because of its HDMI 2.0 port and strong Tegra-X1-SoC. These features allow you to enjoy video playbacks at 4K at 60 fps. Not only this, but you can also enjoy smooth gaming experience with the smart TV box. There are two USB ports in the box that supports all kind of external media and provide Gigabit LAN, WLAN ac and Bluetooth. It also allows the access to the extensive Google Play Store for the Android TV platform. The MicroSD card slot is absent from the device though it has 16 GB of internal memory. In addition to this, you can use the USB sticks or external hard disks as a memory extension via USB port.
3. Minix NEO U1
This is one of the Best Android TV box 2016 with no amazement as Minix is one of the leading manufacturers in Android TV Box . this new model is inclusive of the hardware where you can spot the latest Quad-core processor S905 AMLogic. It integrates a GPU Mali-450mp5. Operating  at a frequency of 2 GHz. The GPU features hardware decoding support H.265 codec pair. In addition to this, it incorporates an HDMI 2.0 connector. This provides a video output 4K at 60 fps . the device offers 2 GB of DDR3 RAM having a capacity of 16 GB of eMMC internal storage. Excluding the other things, it allows the user with 11.8 GB free space. The operating system runs on the version of Android 5.1.1 , though you are free to use the version of Kodi also. This has particularly been made for this device. It is done by the creators of XBMC. This provides you unequivocal multimedia character.
The Minix NEO U1 has adevice offers a large battery connectors and connections. Some of these are on the base of DLNA, AirPlay and Miracast wireless protocols, and also the  wireless 802.11ac bands c, that are no doubt easily compatible with 2.4 and 5 4.1 GHz and Bluetooth. Minix NEO U1 has 3 USB 2.0, microUSB OTG ports so as to connect to the peripherals support, HDMI 2.0, SPDIF optical audio output, Gigabit Ethernet port, microSD card reader and headphone jack and microphone. It also has the command C120, as well as the functions of conventional remote control.
All in all, these are the Top 3 Most Popular Android TV Box 2017 edition. You may find many others but these are without an iota of doubt the best among all. These will provide you with an all new experience of watching the TV. Unlike ever before your television set will now be much more than just an idiot box for you. You need to go in for purchasing these today so that you do not lag behind the world when it comes to dealing with your TV sets in the best possible way.